After 30 Days You Will Gain!

Becoming self-aware is the foundation to a healthy mindset. Self-Awareness eventually leads to Self-Love. You will learn how to recognize one's emotions and values, as well as strength and challenges.
Mastering discipline is the foundation for staying true to your vision. You will establish expectations, set guidelines, and begin to hold yourself accountable for accomplishing goals for your life.

Your thoughts are your guiding light on this journey of life. You learn how to release thoughts out of love and not fear. You will retrain your mind to always travel the path of positivity.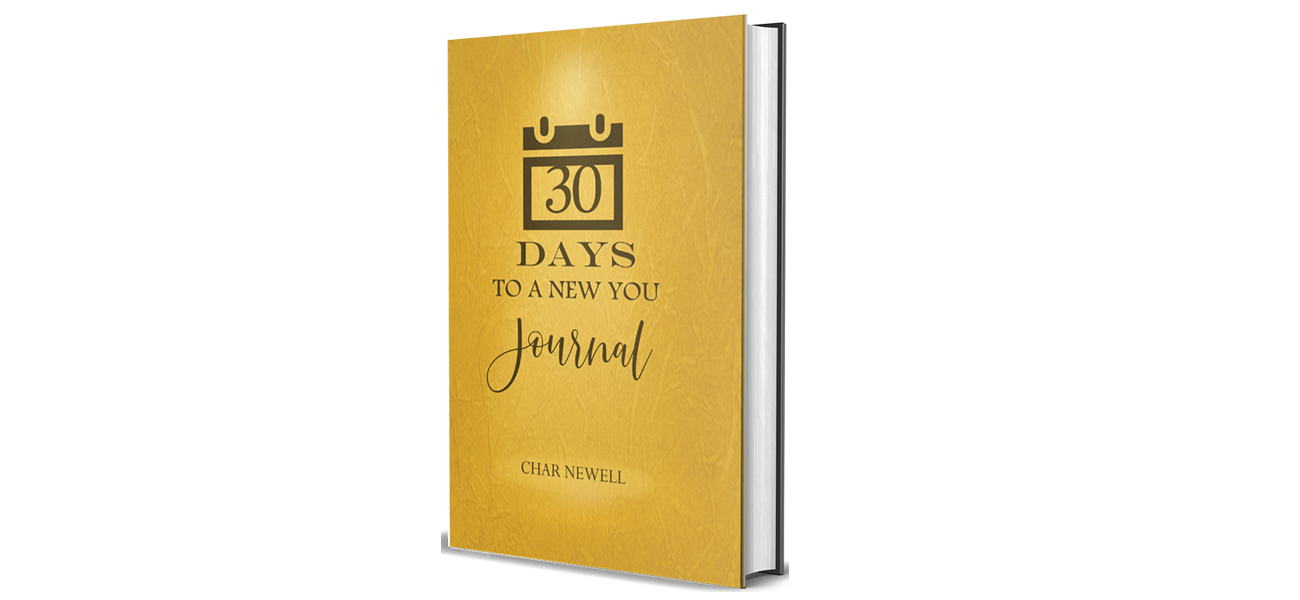 MEET CHAR NEWELL
Char Newell is the CEO & Chief Corporate Life Coach for Your Healthy Reality. Before starting her own Management Consultant Agency, she spent 15 years of her career as a Human Resources Executive for organizations on a National scale.
INNOVATIVE STRATEGIES
Char's innovative strategies landed her in the circles of top senior- level HR Executives with an invite-only spot on the Elite Forbes HR Council. Her work was recognized by the Young Gifted & Black Entrepreneurial Awards.
DEAR LIFE WARRIORS
Do you want to improve the quality of your life NOW—with no more excuses? Are you trying to find your purpose? Within the pages of this guide is your purpose."30 Days To A New You " will guide you through the journey of improving your mindset and learning how to reframe negative thoughts. If you feel like you have lost control over your life, it is time to take back that control. It's time to find that happiness that you've been searching for. After practicing this journaling technique, you would have set your life's journey on the path of living fearlessly, positively, in complete happiness.
---
GET YOUR JOURNAL
Retraining your thoughts to path of positivity.
Your absolute guide to developing self-awareness, developing a positive mindset, and mastering discipline. As easy as it may seem, not everyone has control over their lives. Activities and engagements that happen in their lives keep overwhelming them and most times, it becomes difficult to deal with. Are you finding it...
Tested and proven to work
Dr. Anita
I have always been a believer of journaling, but the 30 days method of journaling has been tested and proven to work and this is why I have incorporated it into my practice as part of my wellness 360, to deliver excellent patient care. I highly recommend this journal.

"Write it down" are the words that most entrepreneurs do not want to hear. Coach Char gave clear instructions that helped me truly get clarity on my business. Between writing exercises and relaxed conversation I was able to focus on my clients and begin to delegate more to my team. Thank you for your patience and creative approach, it has made all the difference.

Incredible Motivational Tool
Andrea H
I really was tired of who I was and this was a chance to make changes. It helped soooo much Char. I am so disciplined in day to day activities, and feel a lot better about myself and my future. I'm so grateful to have come across this practice and you. You've given me more clarity on life and motivation, just by changing up my morning routine. So THANK YOU. I'm forever grateful for you.

My mom recommended this journal because I am only 18 and started a business. It was easy to follow and I felt motivated everyday to complete the daily routines. Now that I've completed it, I purchased another journal so I can keep going. I recommend this technique to anyone looking to stay positive on the daily.